GIGA Rental is an initiative aimed at constructing office space for rent in the most attractive locations. A significant increase in demand for real estates for rent is an occasion for making use of the acquired knowledge and experience.
Furthermore, the construction of premises for rent is a part of GIGA Group's larger plan of diversifying the implemented types of investments bringing in new sources of income.
At the first stage, GIGA Rental will implement projects on Warsaw market and nearby Warsaw.
---
GIGA Rental Cieślewskich
GIGA Rental Cieślewskich is a concept of developing the existing registered office of GIGA (building A) and constructing a new office building covering in total ca. 1 000 m2 (building B).
The initial concepts concerning this new building are very popular among companies looking for rental for the period of 5 or 10 years, or even longer.
The planned commencement of the construction of Rental Cieślewskich is the fourth quarter of 2021.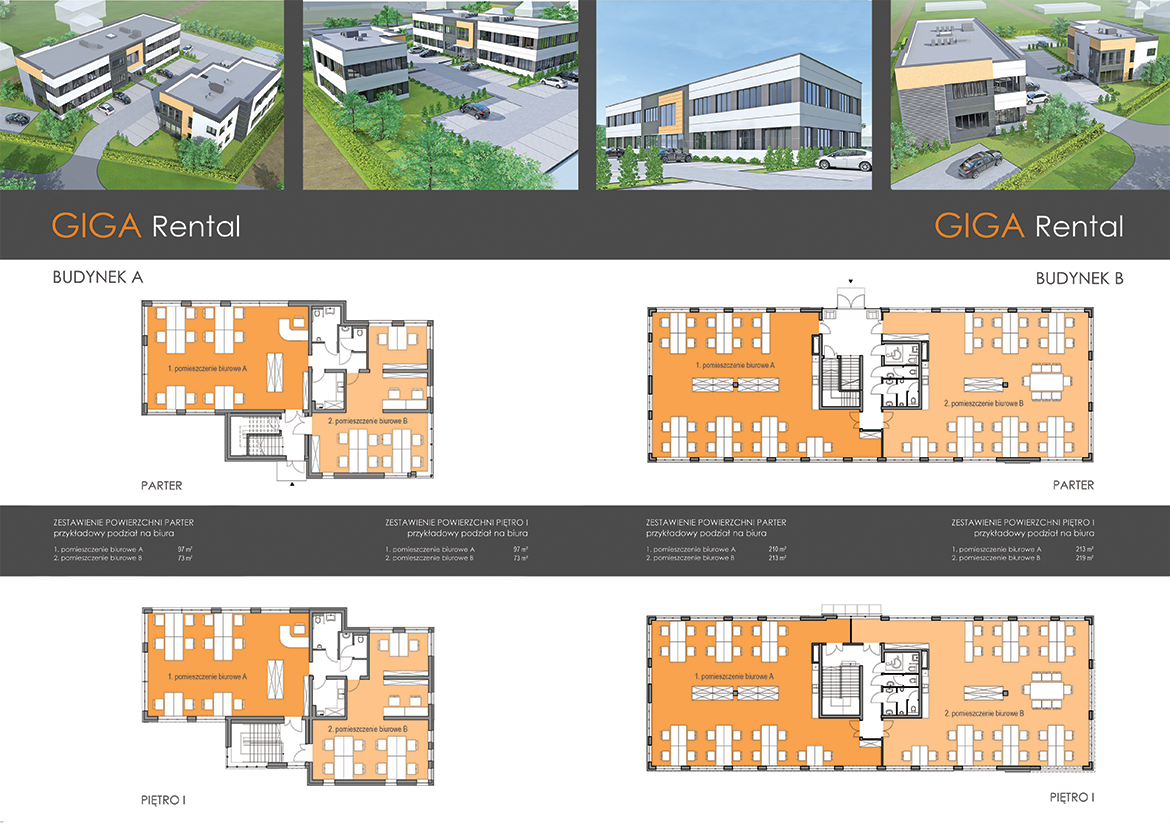 Presented graphics and plans are for illustrative purposes only and do not constitute an offer within the meaning of the Civil Code. Investor reserves the right to modify selected content.